With the Lash Adhesive, it is a simple Lash extension glue to affix single artificial lash extensions. The black Spring Always Lash Adhesive should only be removed by a lash professional using a lash extension remover gel or cream. 
The use of Lash adhesive is critical to the proper application and retention of lash extensions. Since it is a chemical, it is a severe instrument to lash artists and should be handled accordingly.
Spring Always Cali Girl Lash Extension Glue was designed with low humidity areas in mind such as California. It is best if used between (50%-70%) humidity range but does cure well in the lower (20%-49%) range. Please Note when using it in lower ranges, the dry time will take a little longer.
Lash Adhesive Glue For Long-Lasting Results & Fuller Lashes
Lash adhesive glue is specially formulated to be waterproof and gentle on the eyes so that it won't irritate your skin. With its quick-drying formula, you can get through your day without worrying about smudging or flaking. This glue is strong enough to hold your lashes firmly in place, yet still flexible enough to easily remove them at the end of the day. So, give it a try today and get ready to experience long-lasting, beautiful lashes!
What is lash extension glue?     
A lash extension glue is an adhesive used to attach individual false eyelashes, or "extensions," onto the natural lashes. It is made of a synthetic polymer material that ensures strong bonding and adhesion to keep the extensions in place for extended periods.
Why do you need a lash adhesive glue?
It also helps your lashes look fuller, longer, and more defined for a dramatic look that will last all night long. Plus, it's latex-free and cruelty-free so you can feel good about using it on your delicate skin. With its affordable price, this lash adhesive glue is the perfect product to help you look and feel your best.
Lash Adhesive Specifications:
Color: Available in Black color only
Dry Time: 1 Second
Humidity: 20%-70% (best between 50%-70%)
Directions: Shake well before first use
Quantity: 5ml
Interested in private labeling this product with your own brand name? Feel free to email us at foreverspringalways@gmail.com for more info. 
Customer Reviews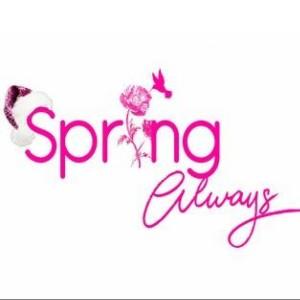 MJ
01/04/2022
Mini J.

India
Best Lash Adhesive
I've tried many types of eyelash Extension glue and for a while I swore by famous brands only. I got tired of paying the high cost though so I decided to try Spring always Lash adhesive, which is available at online Spring always store. I've been a fan ever since and have been using it. It's perfect that I can order it online.
12/29/2021
Homeofthehybrid

United States
Speedy shipping and great product
Ordered this on a Sunday and got it 2 days later. Did not disappoint. Has great retention and didn't bother even my even my most sensitive customer. Great consistency, looks so natural at the base. Definitely recommending to all my esthi friends.
12/16/2021
Lisa T.

United States
Lash Extention Glue is best so far
Fast shipping and great quality for clients thank you so much spring always im so glad i found you online