With the Lash Adhesive, it is a simple Lash extension glue to affix artificial lashes or rhinestones to the eye area. The transparent Spring Always Lash Adhesive is simple to remove, is gentle on the skin, and allows you to add a bit of glitz to your ensemble!
The use of Lash adhesive is critical to the proper application and retention of lash extensions. Since it is a chemical, it is a severe instrument to lash artists and should be handled accordingly.
Some of your eyelash extension customers may inquire about the components in the glue used on their lashes. When putting glue to lashes, you should be familiar with the features of the adhesive, just as you would be if you were consuming anything with contents listed on the label.
Lash Extension Glue Application:
A minimal coating of adhesive applied to the lash band will suffice. Once Lash extension glue has dried, use it to your eyelids, pressing it on as close to your natural lashes as you can. As the glue dries, it will become translucent.
Lash Adhesive Specifications:
Color: Available in Black color only
Dry Time: Somewhere around .5 - 1 Second only
Humidity: 50%-70%RH
Advice: Shake well before use
Quantity: 5ml
Customer Reviews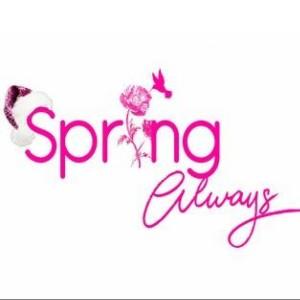 MJ
01/04/2022
Mini J.

India
Best Lash Adhesive
I've tried many types of eyelash Extension glue and for a while I swore by famous brands only. I got tired of paying the high cost though so I decided to try Spring always Lash adhesive, which is available at online Spring always store. I've been a fan ever since and have been using it. It's perfect that I can order it online.
12/29/2021
Homeofthehybrid

United States
Speedy shipping and great product
Ordered this on a Sunday and got it 2 days later. Did not disappoint. Has great retention and didn't bother even my even my most sensitive customer. Great consistency, looks so natural at the base. Definitely recommending to all my esthi friends.
12/16/2021
Lisa T.

United States
Lash Extention Glue is best so far
Fast shipping and great quality for clients thank you so much spring always im so glad i found you online